How can hosting increase revenue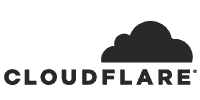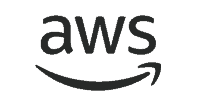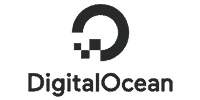 How we do it

1. We Migrate Your Site

Overnight, no downtime
To high-speed servers
Full data preservation
2. Optimize + Upgrade

Faster site load times
Improved page experience
At no additional cost

3. Active Management

Performance monitoring
Multi-layered security
Updates and development

Upgrade my website

Not a full-service agency
Our team focuses on what we do best, WordPress hosting & management, so you can focus on growing your business.

Have an agency in place? We'll work with your marketing teams to ensure the website is equipped for their best work.


Faster site? Yes, please.

All managed websites go through our Performance Optimization process, resulting in a
42% load speed improvement
on average.
Improved Search Rankings

Your page experience, SSL, load speed and CDN are vital to an SEO strategy. While good hosting alone won't bring your site to the first search result page, you won't get there without.

[ Search Engine Journal: SEO-Friendly Hosting ]
Increased Conversions

A one-second delay in mobile load times can impact conversion rates by up to 20%. Page experience can make the difference between a user buying or a bouncing.

[ Think With Google: Speed can slow or grow your business ]
Lower Ad Costs

Higher quality score = lower ad costs in most Google Ad campaigns. A good, fast landing page experience can improve your ad quality which will often lower your CPC.

[ Using Quality Score to Improve Ad Performance ]
Speed up my website

Get your FREE website performance report

A better web experience

Performance
Hosting

amplify your website

Secure, enterprise cloud-based servers

Accelerated page load speeds

Multi-level proactive defense systems

Daily off-site backups with quick restore

SSL certificate, install & renewals

100% renewable server energy options

Google Cloud, AWS, Vultr and Digital Ocean

Staging, dashboard access & monthly reporting

Dedicated firewalls & Malcare bot protection

Memcached, Varnish, Nginx & Redis caching

HTTP/2 with advanced CDN integration

WP-CLI, SSH & SFTP dev access

Integrated
Support

your digital partner
Web performance audit & development

WordPress, theme & plugin updates
Integrations and development
E-commerce setup and optimization

GDPR privacy and ADA accessibility compliance

Uptime, security & network monitoring

Content edits and page additions

Core Web Vitals testing and improvements

Google Search Console and My Google Business

Custom data and file backup schedules
Site performance SEO audit and service

Analytics integration and monitoring

Plugin and theme compatibility development

Get Started

Building an equitable, sustainable digital ecosystem

If you're an organization/nonprofit focused on social change or environmental sustainability, we have resources for you.

LET'S CHAT
WordPress development

Your business evolves. Your website should too.

Full website design & development, integrations, and more... we've got you covered. Our Grand Rapids based team handles all service and development in-house.

Advanced forms and signups

Event calendars and ticketing

Employee or client portals

Payment processor integration